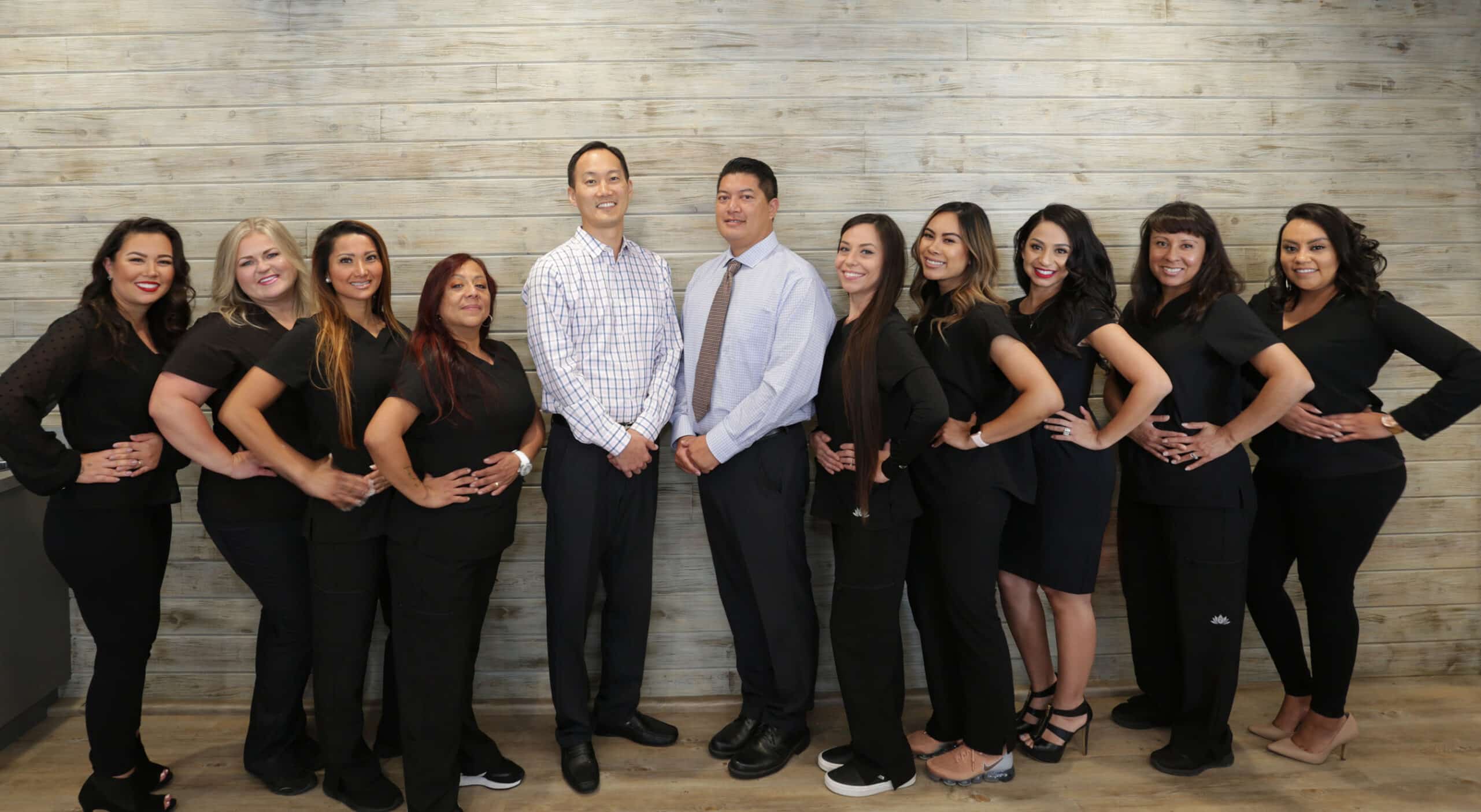 Our Promise
At AV Sierra Dental Center everyone you encounter is 100 percent dedicated to creating and maintaining your healthy, beautiful smile through meticulous, uncompromising, state-of-the-art dentistry in our safe, comfortable office.
We believe that smiles help you enjoy life more. We are in the smile business, delivering world-class advanced dentistry through the following commitments:
Treat every patient like family by listening, respecting, and offering kindness and compassion
Remain a skilled and knowledgeable team operating with integrity
Build trust with every patient through consistent honesty, respect, and sincerity
Respect our patient's time and right to choose treatments without pressure
Educate patients about choices, so they make the best decision for their lives
Deliver high-quality, lasting care
Create a warm, friendly environment
---
The AV Sierra Dental Center Mission
Our mission at AV Sierra Dental is to provide friendly, compassionate, high-quality family dental care that makes you smile.
---
Our Approach
AV Sierra Dental Center is a family dental practice providing the Palmdale community with comprehensive dental care and leading-edge general, restorative, cosmetic, implant, and orthodontic treatments.
Our team is dedicated to building trust-based relationships and delivering first-class dentistry, and we always make sure our patients enjoy a customer service experience that leaves them feeling genuinely valued and "in the know" about their care.
As our patient, we have created a comfortable atmosphere in our modern facility that will allow you to relax and enjoy your experience with us.
As a patient at AV Sierra Dental Center, we make getting to know you personally and earning your confidence a priority, and we want you to enjoy your visits to our office as much as you enjoy the beautiful results.
We look forward to helping you achieve the smile you've always wanted and the confidence that you deserve.
---
AV Sierra Dental Center Core Values
Integrity/Honesty
Compassion/Empathy
Teamwork/Elevate the tribe
Hard Work/Strong Work Ethic
Being Grateful/Feeling Blessed/Being Happy/Giving Back
CANI (Constant and Never Ending Improvement)
Respect
Commitment to Excellence/Quality