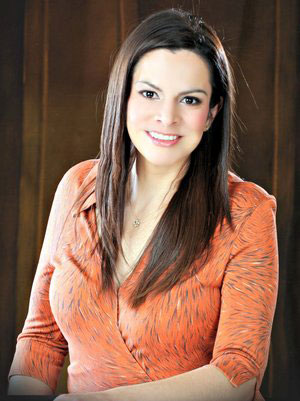 Dr. Crystiane Couto has been creating beautiful smiles since 2003. Her career as a dentist began in Brazil where she went through five years of training in Rio De Janeiro. When she moved to the United States, Dr. Couto pursued her Orthodontic certificate degree at New York University where she graduated at the top of her class with high honors.
Subsequently in 2003, she returned to Saint Louis University to complete a three year dual residency program in Orthodontics and Master of Science in Dentistry. After completing her specialization in Orthodontics, Dr. Couto went into private practice in Texas, where she worked for over five years before moving to the Greater Los Angeles area.
Dr. Couto has been a proud member of AV Sierra Dental Center and takes great pride in the professionalism and attention to detail that she is able to provide to her patients. She appreciates the strong culture of support among her Orthodontic associates.
Dr. Couto, Dr. Oh, and the AV Sierra Dental team are always working hard to gain the trust of all patients and make them feel right at home! They aim to provide the best Orthodontic treatment in a comfortable and relaxed environment.
Dr. Couto is a member of numerous professional organizations including the American Dental Association and the American Association of Orthodontics.
I believe that it is a rare privilege to be able to work every day to make people smile. The creation of these smiles and the relationships I have with my patients are what drives me to do what I do on a daily basis.
Dr. Couto resides in the Los Angeles area with her husband, enjoys traveling, and spending time with family and friends.